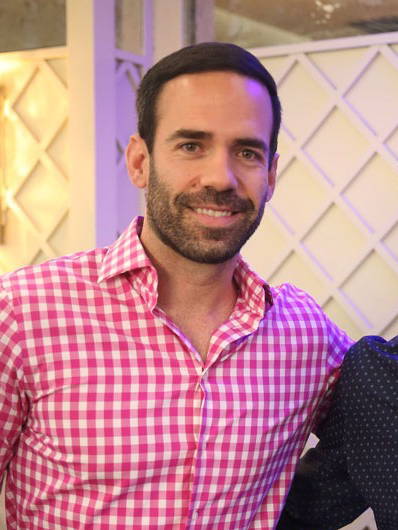 If you are a food lover that follows social media trends and takes photos of everything you eat, chances are you know @Foodyfetish. This Instagram account is always trending across the web and hard to pass by without making your mouth water. The photos and videos that @FoodyFetish creates are stunning and will only leave you hungry.

DISCLAIMER! If you don't have time to eat and enjoy food, STOP READING NOW! This will only make you jealous…

@FoodyFetish was started in 2016 by a young man, in his late 20's, by the name of Yanni Georgoulakis.

His mother is Cuban and father was born in Greece, making Yanni's heritage diverse. His ethnic background inspired him to try all sorts of foods, and he became a cultured food lover who would be willing to try everything. After graduating college with an international business degree from Florida International University, Yanni worked at a few different jobs before landing in the medical field as a pharmaceutical rep. Between his love for food, business background and encouraging friends, Yanni decided he wanted to start a food Instagram account. He spent a few days bouncing back and forth on different names before deciding on "@FoodyFetish". The next three years were not easy. Every day, Yanni had to commit to posting, engaging and becoming the best food account possible. From the young age of 15, Yanni was taking photos of food which gave him an advantage. However, there are so many food bloggers on Instagram, standing out can be challenging. Yanni focused on producing the most delicious photos and videos he possibly could and devoted his time to networking. He became friends with all the biggest names in the Miami food world and slowly got his name out there. Yanni said, "One of the biggest challenges I had to overcome was meeting the right contacts". Food blogging is about the food, but it's also about attending events and having the right people and businesses request you. Yanni did all this while working his full-time job and still does today. Yes, the man who created and currently runs @FoodyFetish with 2.7 million followers has a full-time job. Despite what many people think, having a lot of followers doesn't always mean a lot of money. It's Yanni's dream to blog full-time and, let's be honest, he'll make it pretty soon! His work ethic will take him far!
BRANDS WE HAVE WORKED WITH
---